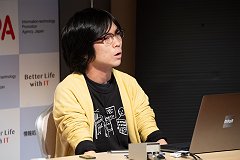 Registered user since Tue 27 Jul 2021
Bio:
SoundMaker:Artist/Engineer/Designer/Researcher/Programmer
Tomoya Matsuura is a musician and a sound artist who starts from building systems that describe and generate sound to create his own sound and music. From a media-archaeological viewpoints, he pursues possible and alternative expressions of sound by building a sound installation and an electro-acoustic instrument and performs with them.
He is currently working on developing mimium, an infrastructural programming language for sound and music to make it a basis of a new research field: Civil Engineering of Music Informatics which aims to trigger the transformation of music culture by technology by rethinking the design at the infrastructure level, such as computer architecture, operating system, and programming language.
He is born in 1994 and graduated Department of Musical Creation and Environment at Tokyo University of the Arts. He is now a doctoral student at the Graduate School of Design, Kyushu University.
Affiliation:
Kyushu University
Research interests:
Programming language,Signal processing, Sound Art
Contributions